We're proud of our life-saving status!
posted by lynzi-pond
May 6, 2022
2 min read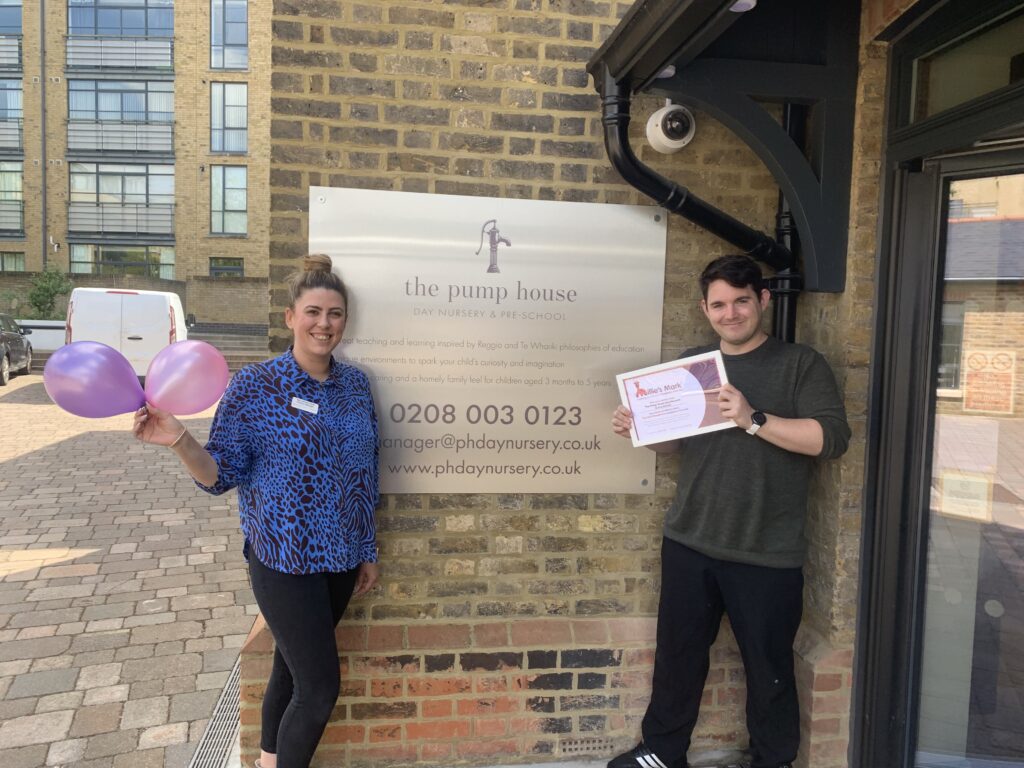 We've been awarded the paediatric first aid accreditation 'Millie's Mark' in March, following a period of training.
The accreditation, which lasts three years, is awarded by Millie's Trust, a charity created in memory of Millie Thompson, who died after choking on food at a Nursery in 2012, when she was just nine months old.
Millie's parents Dan and Joanne Thompson founded Millie's Trust and have campaigned successfully for changes to First Aid requirements for childcare providers.
We're the fourth of the CC Nursery Group settings to achieve the accolade this year, with The Marston Day Nursery in Bedfordshire, Pied Piper Nursery in Glasgow, and Wendover Day Nursery in Aylesbury also achieving the award.
According to the Millie's Mark website, "Millie's Mark is awarded as a special endorsement to childcare providers in England and Scotland that go above and beyond minimum requirements by having 100% of staff trained in paediatric first aid."
Deputy Manager Ben Tulett said: "The safety of our children is paramount and so it was important to us to ensure that all of our team were trained in paediatric first aid and confident to respond to an emergency, should the situation arise.
"It's been great to be able to work together as a team to share our knowledge and best practise, and we were fully supported throughout.
"We're extremely proud to be able to display Millie's Mark in our Nursery setting."
Enquire now for more information or to reserve your place.
Enquire Now
Alternatively you can contact the Nursery Team on:
Or call