Pump House Parents' generous donations bring Festive joy
posted by lynzi-pond
January 19, 2022
2 min read
Across November 2021, our teams collected donations for a Brentford-based food bank across November as part of a collective group-wide initiative to spread some joy this Christmas.
Parents and families of the Nursery donated dried and tinned goods alongside festive treats across the month in order to support families during the festive period, through Hounslow Community Food Box.
Alongside donations left by kind-hearted parents, our team were able to 'top-up' the goods, thanks to a monetary donation from our Nursery group, CC Nurseries, with some much-needed items including feminine hygiene products and nappies.
Donations were delivered to the food bank by team members and children on Wednesday 8 December.
Our Manager, Michelle Sexton said: "Having recently joined the Pump House as Nursery Manager, I am so proud of the kind-hearted donations left by our generous families and teams.
"We've enough donations to make several trips across December, and it is wonderful to be able to reach so many new families through our work within the community.
"Part of our vision and values is to ensure our children learn more about where they're from and the wider world, and it is through activities such as this that we are able to extend their learning.
"We look forward to doing even more fundraising and good deeds in 2022."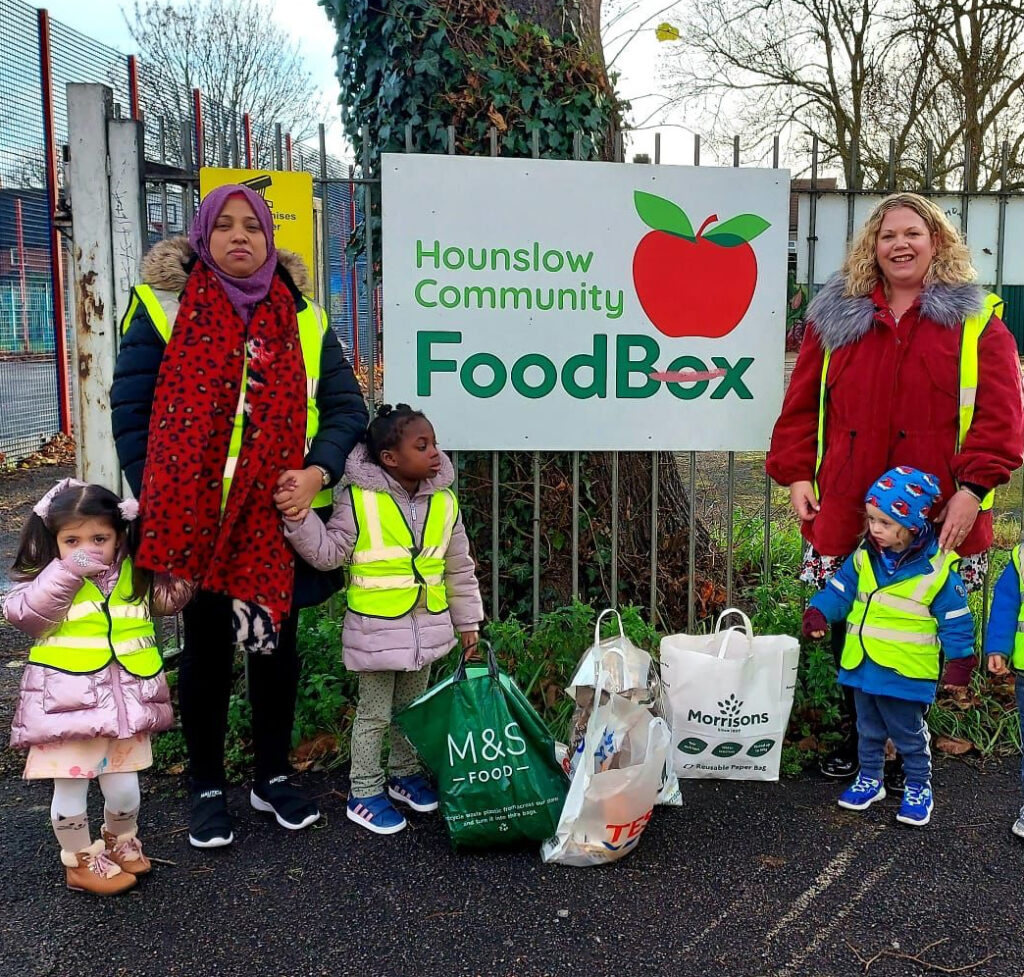 Enquire now for more information or to reserve your place.
Enquire Now
Alternatively you can contact the Nursery Team on:
Or call